FOR IMMEDIATE RELEASE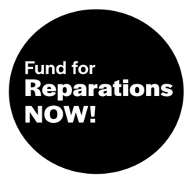 Sunday, February 27, 2022
Contact: Karen Hilfman
310-804-7616
FUND FOR REPARATIONS NOW! SUPPORTS ARCHAEOLOGICAL SURVEY AT PIERCE CHAPEL AFRICAN AMERICAN CEMETERY, MIDLAND GEORGIA
Yamona Pierce, founder and CEO of the Hamilton Hood Foundation, announced on February 27, 2022 that an archaeological survey has commenced at the abandoned Pierce Chapel African American Cemetery in Midland GA. Founded in 2020, the Hamilton Hood Foundation is dedicated to saving this cemetery from the fate of so many African American sacred burial sites in the United States – complete destruction and erasure. "This survey is a critical step in the Foundation's journey to tell the full story of those buried in the Cemetery," says Ms. Pierce. The survey has been made possible by a contribution from the Fund for Reparations NOW!The Fund for Reparations NOW! (FFRN!) is a national, reparatory justice community working in solidarity with the National African American Reparations Commission (NAARC); FFRN! raises funds to implement reparations for Slavery and its legacies, in keeping with NAARC's 10-Point Reparations Plan and following Black leadership. The Pierce Chapel African American Cemetery is the third sacred/historical site preservation project to receive funds from FFRN!. "We are thrilled to be a part of this pivotal moment in the Pierce Cemetery's history," says FFRN! founder David Gardinier, "to be a small part in the effort to set things right after all the injustices that have taken place here"
The Hamilton Hood Foundation seeks to uplift the lives, legacies and historical journeys of those buried at Pierce Chapel African American Cemetery. "This archaeological survey will provide a formal foundation to interpret this sacred site," explains Ms. Pierce. "Our collective efforts with NAARC and FFRN! to redress the inequities that have historically impacted African American Burial sites will create a network of possibilities for descendants and future generations to remember and commemorate beloved family."
The Pierce Chapel African American Cemetery – located in Harris County, Midland, Georgia – was established circa 1840 as a designated burial ground for enslaved Africans. Following the Civil War, descendants of the interred settled in this area and continued the celebratory expressions of West African burial traditions, despite oppressive conditions. Many of those laid to rest there were Black farmers, Buffalo Soldiers, skilled artisans, and some of the first African Americans to own land in Harris County. There are an estimated 500 or more souls buried in this cemetery.
When Ms. Pierce saw the cemetery for the first time, on a family journey to find her ancestors' burial sites, it was fenced and padlocked, overgrown with brush and strewn with downed tree limbs, trash, and rusting fenders and other car parts. Many of the headstones and box tombs had been crushed, driven over by heavy equipment used to construct an overhead power line and cable strand. She was devastated, and became determined to do something to reclaim the cemetery.
Descendants with the Hamilton Hood Foundation and supportive advocates have already organized community clean-ups, lobbied Georgia Power and Mediacom to remove their overhead power lines and broadband cable strand, and undertaken a preliminary archaeological assessment. The firm conducting today's survey, as well as the preliminary assessment, is New South Associates, Inc.
Hamilton Hood aims to protect their ancestral burial ground from further development, damage, desecration, and historical erasure. The survey will pave the way for them to file the burial plot survey with the county to prevent future development on the land, submit a historical registration application and develop a cemetery revitalization and preservation plan.
"I applaud the courage of Yamona Pierce and the Hamilton Hood Foundation in undertaking this sacred work," said Dr. Ron Daniels, Convener of the National African American Reparations Commission. "And, we are delighted to have the Fund for Reparations Now as an allied organization committed to raising reparatory justice resources from concerned white Americans to preserve sacred sites in Black America."
The Foundation is a 501c3 non-profit organization; it partners with a Council of Descendants and an Advisory Board of academicians, archivists, genealogists, curators, and experts in restoring Black cemeteries. It is a member of the African American Cemetery Coalition and is registered with the Black Cemetery Network. The Foundation is named for two of the Pierce family's ancestors buried at Pierce Chapel, Jane Hamilton and Owen Hood.
For more information contact Karen Hilfman, Fund for Reparations NOW!, at khilfman@earthlink.net.